Easy to work with us


Our Process


Why Choose Yixing plastic ?
Fast Quote in 1 day
If you are interested in getting a quote for our services, you won't have to wait long. We could give you a quote within the day.
Professional Mold Analysis
Before we release any molding designs, we will have our mold designers conduct a professional mold analysis. This ensures that your molds are in the best condition possible.
Quality assurance
A. We are ISO 9001 certificated. We have a dedicated QA team.
B. We shall make a DFM report to you to conform, then make a mold design according to the report. We shall do one sample run, then a small batch run before mass order. For a sample order, you can usually make a 50% down payment and only pay the remainder after satisfactory result.
C. Regarding the key point dimension, we also can make the inspect fixture to inspect them.
D. From the material income to finial production inspection, we can keep the inspect report for 3-4 years to trace the quality.
Professional Injection Mold Design
With our experienced injection mold engineers in the factory, YiXing plastic specializes in high-efficiency plastic injection mold design and manufacturing. Our injection molds are produced with great precision and high tolerances to match the geometrics of your part design. We also believe that a mold should give you long-term value. As such, we recommend high-grade durable injection mold materials that will serve you for countless production cycles.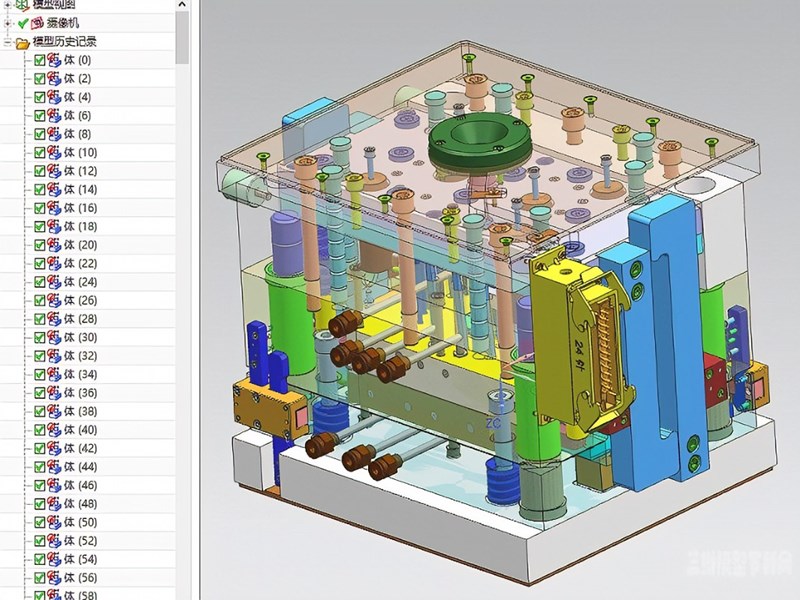 Injection Mold Gate Design

the gating system of injection mold plays a vital role in mold production and product quality. Whether the gating system design is reasonable or not has a direct impact on the quality of the products, including appearance, warping deformation, weld lines, flow marks, trapped gas and so on

I

njection Mold Cooling System Design

A well designed cooling system can significantly shorten the molding cycle, increase production capacity and reduce costs. Improper design of the cooling system will lengthen molding time, increase costs; uneven cooling will cause product warpage deformation and other undesirable.

injection Molding System Design

Unreasonable design of the molding system will affect the mold-making cycle and injection molding cycle, as well as product appearance and performance. Thus, our engineers pay 100% attention to the design of core and cavity, ensuring the best product possible.

Ejection System Design

The ejection system will determine the appearance and performance of the final product, unreasonable ejection system will cause deformation, whitening, rupture and so on.
Mold Flow Analysis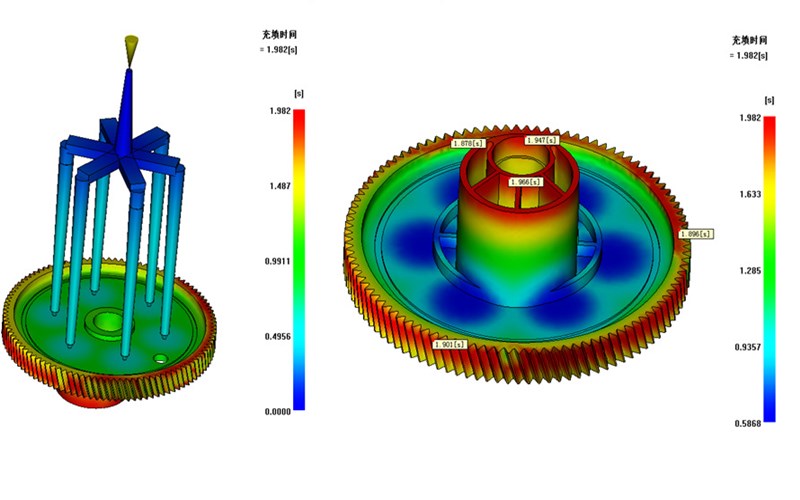 Mold flow analysis is a consultative session. During these sessions, the team would evaluate crucial design factors such as mold precision, draft angle, and cycle times. Every department gives its input and recommends modifications if necessary. We have incorporated this step because an uncoordinated design approach results in costly errors and delays.
DFM Report
Yixing is committed to providing you with wholesome injection molding solutions. This is why we analyze your injection molding project in its entirety; from the part design to anticipated production processes. Our goal is to ensure that we not only deliver a suitable mold but that it is viable and optimized for your project. Our design experts may offer advice on part design, material choice, or whether the part is properly designed for manufacturability.
Popular Injection Mold Designs We Specialize In
Automotive Injection Molds
Kitchen parts Molds
Enclosure Molds
Toy Molds
Pipe fitting Molds
LED Molds
Storage Box Mold
Plastic Chair Mold
contact us: contact@yxplasticmolding.com